Airports
Becher Hoppe's airport team has been designing airports for XX years. From Cable-Union (Birkebeiner) to CWA, for a small municipal field or commercial jet-capable regional hub. Whether building a new facility or updating or expanding existing infrastructure, we can help you develop and maintain a safe, efficient and secure airport. From planning, surveying and land acquisition services.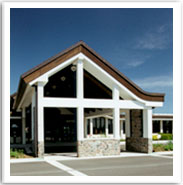 Architecture
Airport structures — terminal and maintenance buildings, control towers, hangars, repair facilities, rescue and fire fighting stations — require critical design attention. Becher Hoppe can help you develop efficient, functional facilities to meet every need of your airport.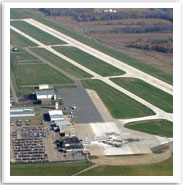 Airport Design
Becher Hoppe has more than 50 years of experience in airport development. From creating a new airport to expanding or upgrading an existing one, our firm provides comprehensive planning, design, and construction management to ensure a successful project.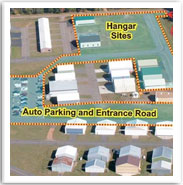 Airport Planning
Planning an airport encompasses a range of professional services, all provided by Becher Hoppe — feasibility studies, airport layout plans, airspace analyses, parking studies and capital improvement plans. We will ensure that your airport project experiences a clean takeoff.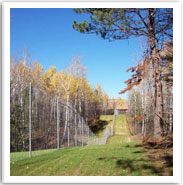 Airport Security
Security needs — for both air carrier and general aviation airports — continue to evolve, with new regulatory mandates. To avoid time-consuming, confusing and operationally disruptive regulations, Becher Hoppe assists with interpreting and implementing requirements, writing and updating airport security programs (ASP), submitting ASP changed conditions and amendments, and assisting with ongoing communication and interaction with regulators.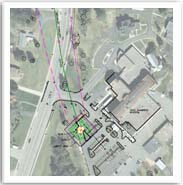 Helipad Design
Becher Hoppe provides planning and design services for hospital helipads, including site layout and design, Approach/Departure surface obstruction analysis, assistance with FAA Form 7480 (Notice of Landing Area Proposal) documentation, and guidance through the FAA Determination process. Whether planning for a new helipad, or seeking FAA Determination on an existing helipad, Becher Hoppe can help you navigate the process with confidence.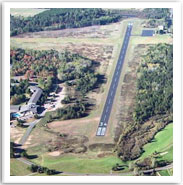 Land Acquisition
Land acquisition may be necessary for airspace protection or airport expansion projects. Becher Hoppe provides land surveys, appraisals, negotiations and relocations. Our real estate staff can also assist you with acquiring fee simple and easement land interests.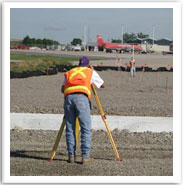 Surveying
In addition to land and topographic surveys, Becher Hoppe conducts obstruction surveys for instrument approach development. Our surveyors employ the latest equipment technology, including GPS and reflector-less laser distance-measuring equipment. All survey data is processed and analyzed with state-of-the-art 3D CAD software applications.